Who better to discuss cheerful or grave matters with than the dearly departed?
Local author Audrey Atkins talks Southern superstitions and the "Dawg Days" of summer in this excerpt from her book, "They Call Me Orange Juice."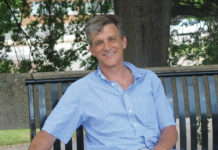 Mobile native Michael Knight talks his latest novel — a story about ghosts, secrets and what it means to have a shared past.