See the 1907 female basketball squad of Mobile's Baker Graded School in vivid color.
The simple joys of Halloween make writer Audrey McDonald Atkins one happy witch.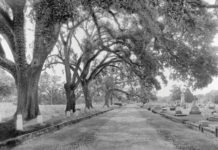 The soil of Mobile and Baldwin counties is rich with history, lore and stories of those long departed.
An overabundance of timber has left local pine growers to weather years of poor prices, often while bearing the weight of ancestors and the expectations of descendants.
An outdoor enthusiast — and adventure gear expert — leads locals on Saturday hikes down the Gulf Coast's best trails, and invites MB along for a cookout afterward.
Follow the migratory flight of an Eastern monarch, a trip four generations in the making.
Our contributing food fanatics share their go-to dishes from local restaurants.
Hunter Brad Elliott shares the dos — and don'ts — of hunting feral pigs in the swamplands of Alabama.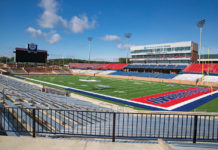 University of South Alabama Athletic Director Joel Erdmann walks us through the ultimate DIY project: Hancock Whitney Stadium. Here is his step-by-step guide on how to build your own football field.
Staying in is the new going out, and game night with the family or small groups of friends can bring big laughs and tons of fun — right when we need it most.