press-register

-

search results

If you're not happy with the results, please do another search
A city as old as Mobile is bound to have its share of ghost stories and tales of mysterious creatures.
The ins and outs of a 1950s effort to move the USS Hartford from Virginia to the Mobile Bay Causeway.
Part adrenaline-chasing sailor, part ground-breaking float artist, George Criminale Sr. was as Mobile as it gets.
Dive into the history of Mobile's Crystal Pool with this 1930s photograph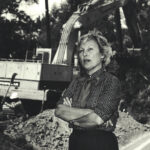 Mobile's Ann Bedsole — preservationist, philanthropist, Alabama's first female state senator — adds "author" to her list of accomplishments with the release of her autobiography "Leave Your Footprint."
According to the May 3, 1903 edition of the Mobile Press-Register, the new Spring Hill Hotel was under construction on the south side of Old Shell Road, just east of today's McGregor Avenue.
John Augustus Walker changed the world of float design and made Mobile's Mardi Gras a sight to behold.
The Mobile native discusses his new novel, set in Fairhope, the diverse cultures of the South and the "myriad impressions" that go into his creative process writing fiction.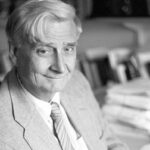 In 2010, we sat down with naturalist E.O. Wilson to discuss his first work of fiction — a book titled "Anthill" based in large part on his childhood in Mobile.
Writer Audrey McDonald Atkins discovers the Fountain of Youth, thanks to her granny.